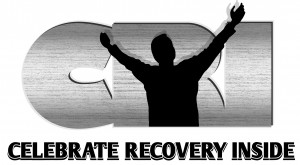 Celebrate Recovery® Inside is the prison and jail expression of Celebrate Recovery, that encourages fellowship and celebrates Christ's healing power in the lives of people as they work their way along the road to recovery.
Many prisons are open to Celebrate Recovery and, indeed, in the US there are entire corrections departments or individual institutions that want the program and have implemented it. The need is there. Many of the inmates are open to a program that will help them overcome the problems and behaviour that put them where they are.
Those who direct prison programming have a great amount of influence regarding the kinds of religious programming that can be made available within their institutions. They may have the authority to make the kinds of decisions that lead to faith-based programming in living units or to make the program available within the chapel program schedule. Chaplains may be open to new programs but are overworked and struggle with how to do everything they are required to do.
If you wonder if Celebrate Recovery is something for your institution, you may want attend a CR program in the community that is doing well to see how it works. It is also a good way to meet potential volunteers from CR who will be there to direct the program. Click here to find a CR group near you.