Celebrate Recovery Groups
Welcome to the  Celebrate Recovery Canada Directory.
Some Celebrate Recovery groups offer childcare: "Celebration Place" for kids and "The Landing" for youth.
To find out if these will be offered at your group, please call the contact number.
For more info click on the church name
Ontario
Search for a group in you town:
Niagara Worship Centre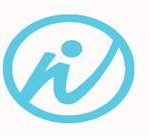 6846 Frederica St
Niagara Falls, Ontario, L2G 1E2
Website: http://www.niagaraworship.ca
Contact person:
Isobel Stiles
email Isobel Stiles
Phone Number: 905-356-0635
Second Contact person and phone number:
N/A
Meeting Day and Time: Tuesdays at 7:00pm
Meeting information:
Allowing Jesus Christ to set us free from our hurts, habits and hang-ups.
Click here for map:
6846 Frederica St, Niagara Falls, Ontario, L2G 1E2